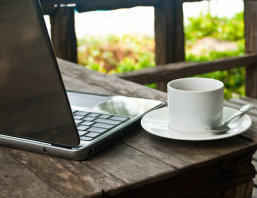 Lost & stolen cards
To report your Triangle FCU debit or credit card lost or stolen, please call the following:
For Credit Cards 1-800-VISA-911 or 1-800-808-7230.
For Debit Cards 1-800-472-3272.
Debit Card Activation
For Triangle FCU VISA Debit Card activation call 1-800-757-9848 and follow instructions given by the automated system.
Debit Card Pin Set
To set or reset your pin for your Triangle FCU VISA Debit Card call 1-800-757-9848 and follow instructions given by the automated system.
How to enroll in e-statements
1. Make sure all pop-up blockers are turned off.
2. Login to online banking
3. Click on the Self Service tab (located at the top of page).
4. Click on e-statements (located under Additional Services).
5. Mark that you agree to the terms and conditions and press submit.
6. A new window should appear and say no statements are available at this time. When you see this, you've successfully enrolled!
Platinum Visa Credit Cards
Access account information and make payments online.
Routing number
The routing number of Triangle FCU is 284283261.
Reorder checks
You can reorder your checks online.
Payroll deductions
Have funds deposited directly from your paycheck to any Triangle savings account you choose. This is a great way to save!
Direct deposits (ACH)
Have your paycheck deposited directly to your triangle checking account. You'll enjoy faster access to your funds, and you won't have to worry about depositing paper checks! Fill out this printable form and bring it by to sign up for this service.
Wire services
We offer domestic wire services at affordable prices for our members. Ask at the branch nearest you about this convenient service.
WIRING INSTRUCTIONS TO Triangle Federal Credit Union
Wire to:
VolCorp Credit Union
Nashville, TN
Routing & Transit #: 264 182 395
Further Credit: Triangle Federal Credit Union
Account #: 284 283 261
Final Credit: Member's Name on Account____________________
Member's Account Number_____________________
Wire In Fees
Incoming Wire Fee $10.00
Wire Out Fees
Outgoing Wire Fee $20.00
Outgoing wire Cutoff 1:00 P.M. CST
Teller services
Money orders $5 each

Free notary service

Family memberships

TFCU Check Cashing Fee (non member) $10.00 per check