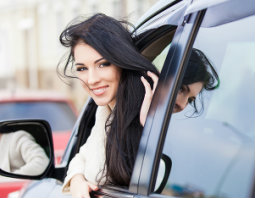 When it's time to replace your ride, your first stop should be Triangle. Financing with us allows you to keep the rebates, and you won't have to make a large down payment. Plus, we offer rates as low as 2.99% APR* and affordable terms that can keep your monthly payments low.
The money you save will surprise you! Let our friendly loan officers show you the Triangle difference.
Receive a .25% discount on your loan when you apply online. †
Summary

Buy new or pre-owned
Refinance your current loan and save
Up to 100% financing, plus tax, title and extended warranty
Rates as low as 2.99% APR*
Flexible terms up to 72 months
Automatic payment option
Optional Credit Life and Credit Disability payment protection
Guaranteed Asset Protection (GAP) loan protection coverage
Easy application process
Pre-approval for extra bargaining power
Friendly, knowledgeable loan advisors
Local process from start to finish

*APR = Annual Percentage Rate.




† Discounts may not drop rates below established floor rate.